Meet the Maker: Crooked Condiments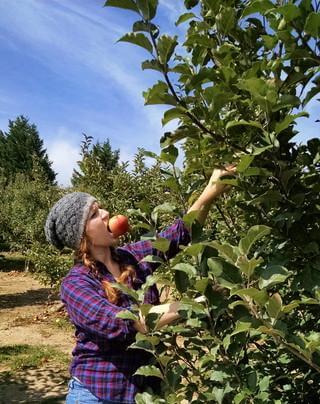 In 2008, not looking for anything in particular (but ready for adventure) a mother-daughter duo set out on the roads zig-zagging across the Blue Ridge Mountains. Lee and Chelsea Madison traveled those crooked roads and met some amazing folks, who inspired them to open a commercial kitchen and create sauces and condiments using as many local products as they could that would capture the tastes and tales of the region. And boy, did they hit on a winner!
Using Great-gramma's recipe and Henderson County apples, they produce Autumn Night Apple butter——some the best apple butter found in these parts, or anywhere for that matter. And their journey continues as they're now making award-winning hot sauces, barbecue sauces, beer mustards, and dressings. The sauces are produced in small batches to ensure quality and great taste. All are preservative-free and Non-GMO.
They hope to add a little spice to your life's journey. Visit them at www.crookedcondiments.com