Corporate and Event Gifts
Give the best artisanal and delicious foods that Asheville has to offer while supporting Asheville's award-winning, entrepreneurial makers.
We make it simple for you and take care of the logistics of creating authentically-Asheville gift boxes or bags for one special client or 100 attendees.
We now offer wine and local craft beer to add to special occasion gifts!
Our curated groupings don't fit your needs? We'll work with you to create customized selections.
500 attendees to your function? No problem. Our lead time will depend on the size of your order, but we can do it!
All Corporate orders after November 15 are limited to a quantity of 10.
Please order early. It helps our vendors as well as us.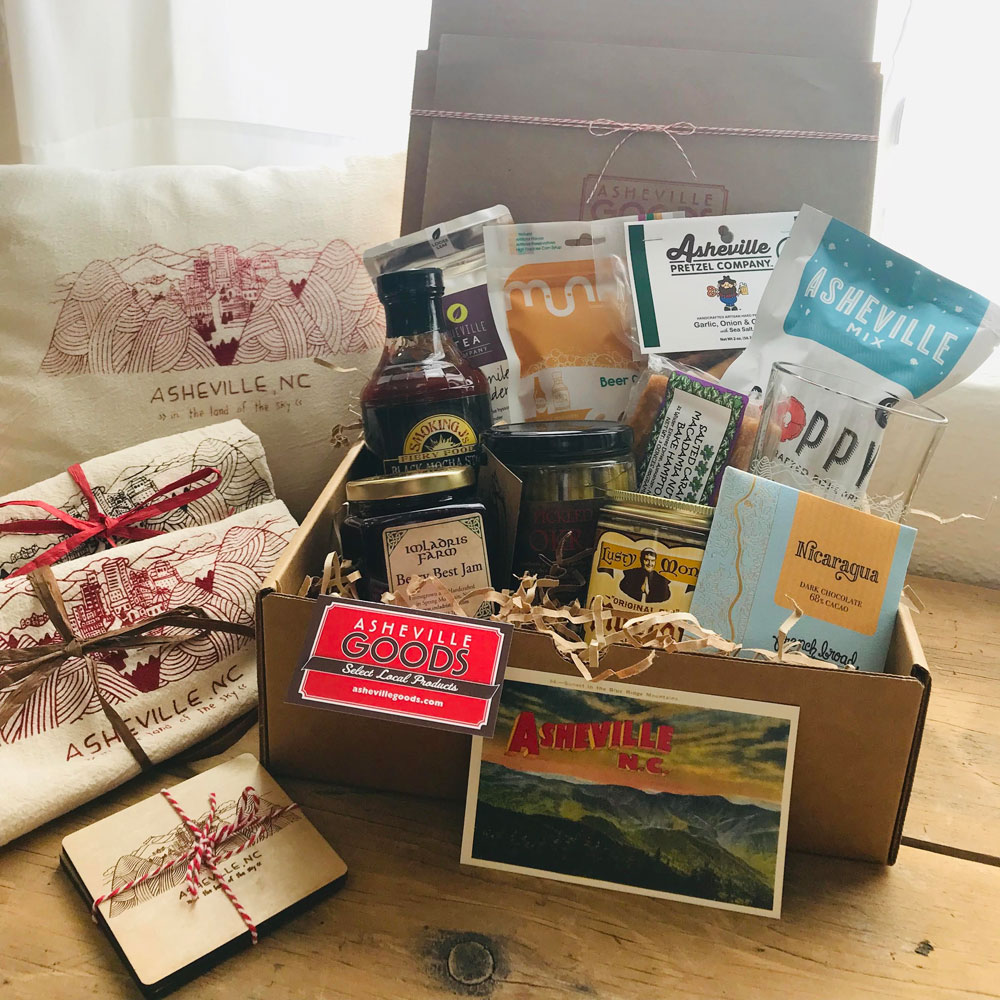 Realtors & Developers
Local goods for new residents give a beautiful welcome to Asheville and a warm reminder to existing residents of why they choose to stay.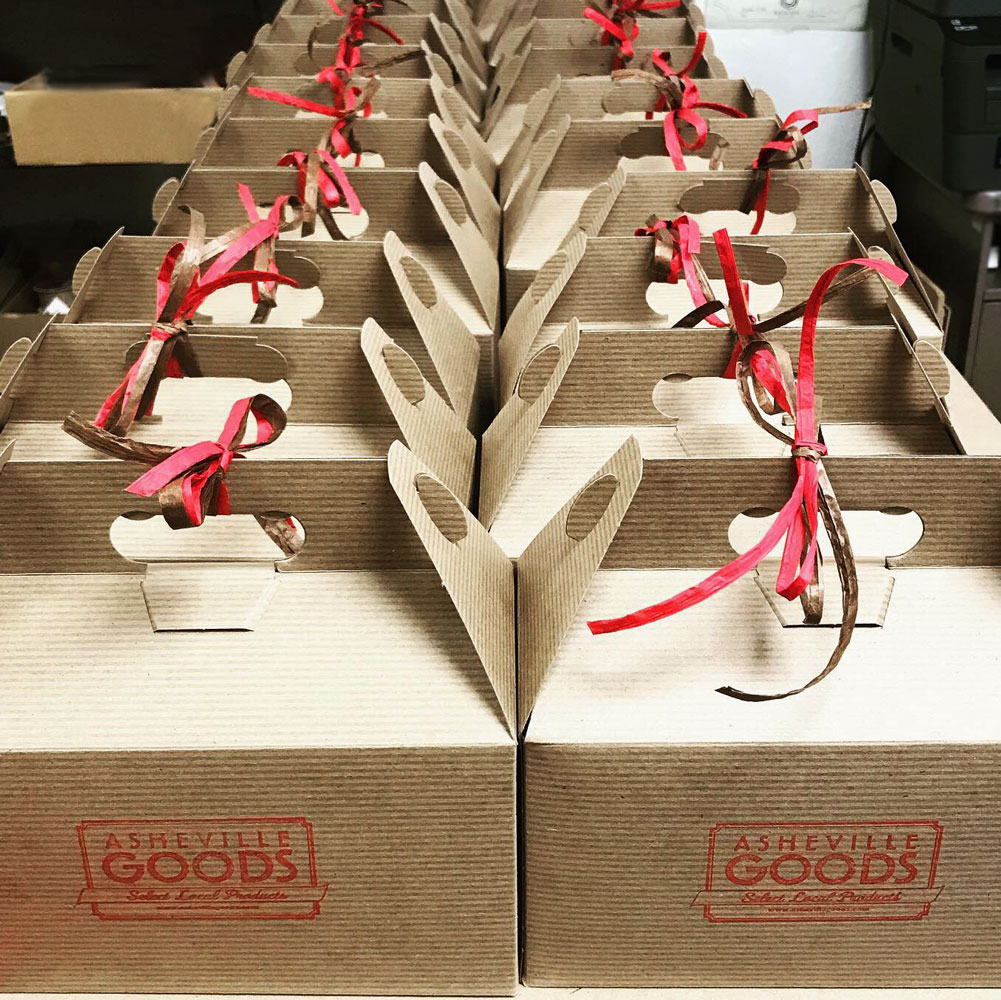 Conferences & Meetings
Whether a small meeting or a national conference, welcome your guests with authentically Asheville gift bags or boxes.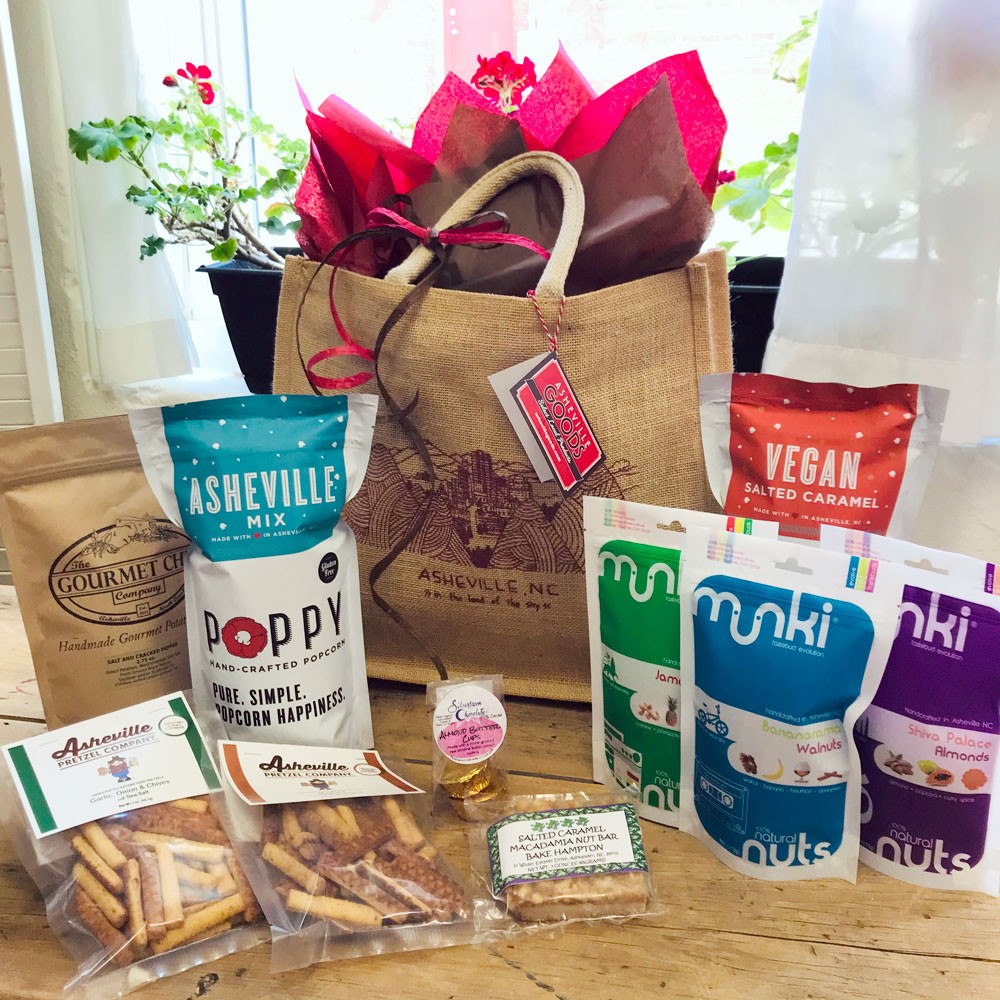 Client & Employee Gifts
With a custom gift from Asheville Goods, everyone appreciates the time and effort you took to make it just a bit more special.
Events & Weddings
Create lasting memories with Asheville-made treats and souvenirs for all of your special guests.
We'll be happy to walk you through our curated box groups and how you can customize and personalize a selection of goods to fit your clientele and budget.
To make an appointment, contact Celia by email at info@ashevillegoods.com, phone (828-252-9175) or the contact form below.
Holiday Heads Up!
Holiday ordering. No corporate orders for more than 10 boxes will be accepted after November 15 so that we can ensure we can process all orders. Please call with any questions regarding ordering or shipping before placing an online order. 828-252-9175 or 828-775-3775. We want to be sure we can accommodate your request!