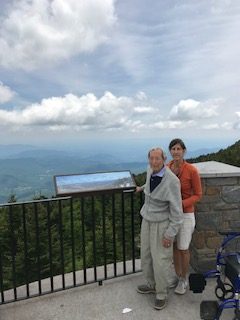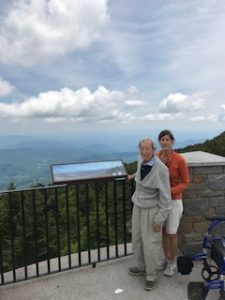 I had a difficult time getting this post written. This is the first Father's Day without my Dad. This time last year, my father was visiting us in Asheville. Just six months earlier, Mom had passed, and Dad lost the love of his life. Her death nearly debilitated him, her absence was so profound. They'd spent 61 married years together and a few more before that. They were an independent couple, but very dependent on each other. He tried to enjoy himself here in the mountains, as he said it reminded him of his native country, Ecuador, but his light was fading, and he was gone just 3 months later. I treasure the days and quiet moments we shared in my home, and on our little day trips around the area. But it's hard to imagine not calling Dad on Father's Day.
When I asked Mom, as I often did, what kind of gift Dad would like for Father's Day, she nearly always said, "Just send him a card. He loves to hear from his kids. That's all he wants." I never failed to send a card, but I didn't truly know what those folded sentiments meant to him, until I was tasked with packing up his drawers and clearing out his closets.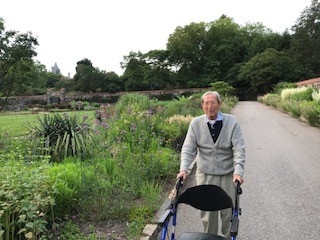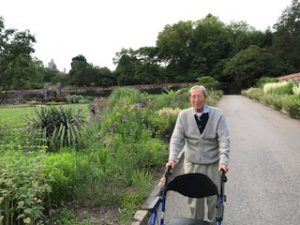 Dad had kept every card from four children for over 50 years. There were piles and stacks, taking up more room than his socks and handkerchiefs. Some rubberbanded together, some tied with rotting ribbon, some loose, and found in different places. Hand-drawn cards from when I was 5, Hallmark cards from later years, always with the same sentiment of the best Dad ever and forever love from your daughter. It was a great gift to discover, and now I think it was the best gift he could ever give me. I'll never stop sending those Father's Day greetings. Here's another love note to Dad: Happy Father's Day to the dearest father ever. All my love, your grateful daughter….