Package Options
We have three great eco-friendly solutions for packaging your goods, and they are a great alternative to traditional gift baskets. Choose from a sturdy Kraft Box, standard with your order, or for an extra special touch choose the Engraved Wood Box. For local orders you have the option of choosing our sturdy silkscreened reusable jute Market Bag.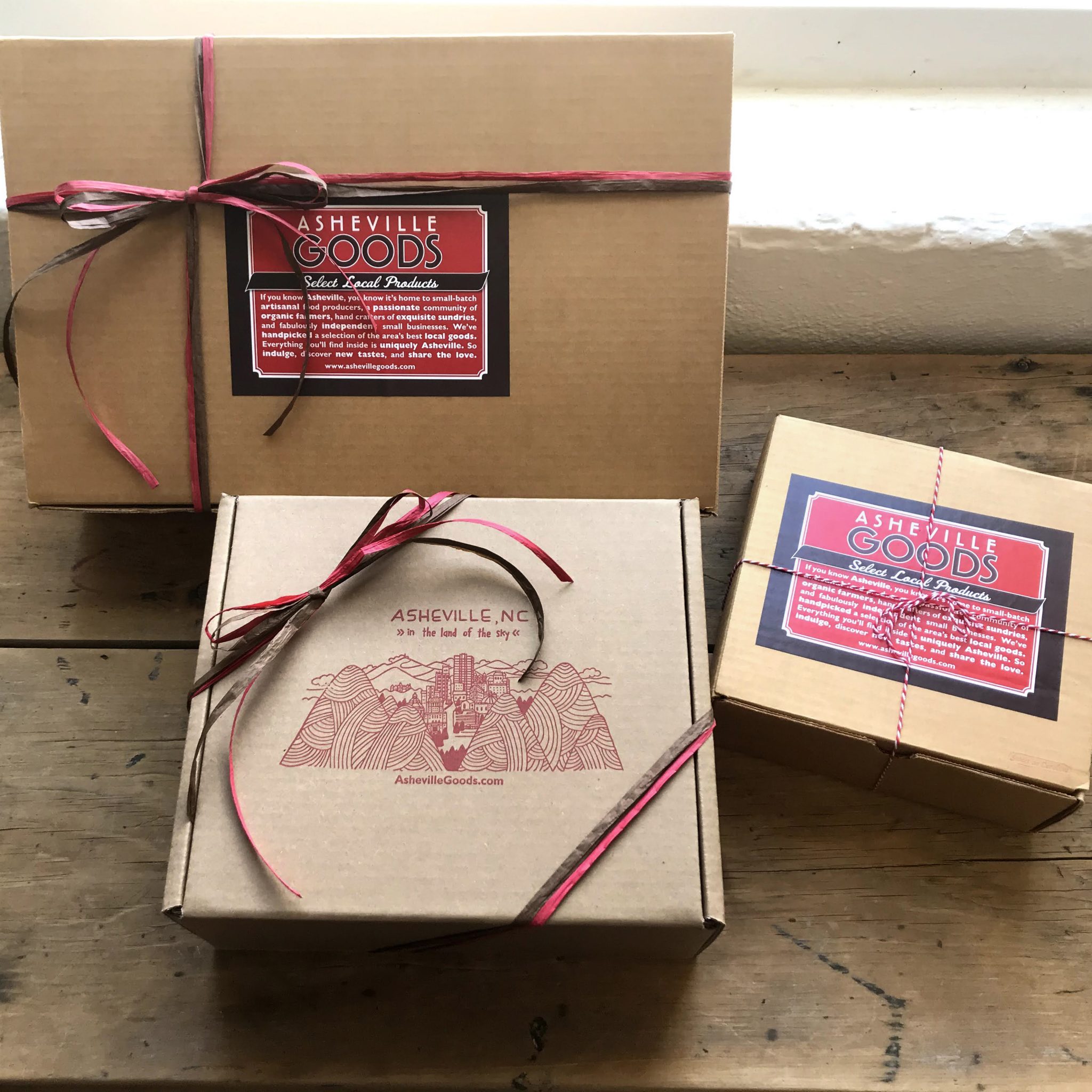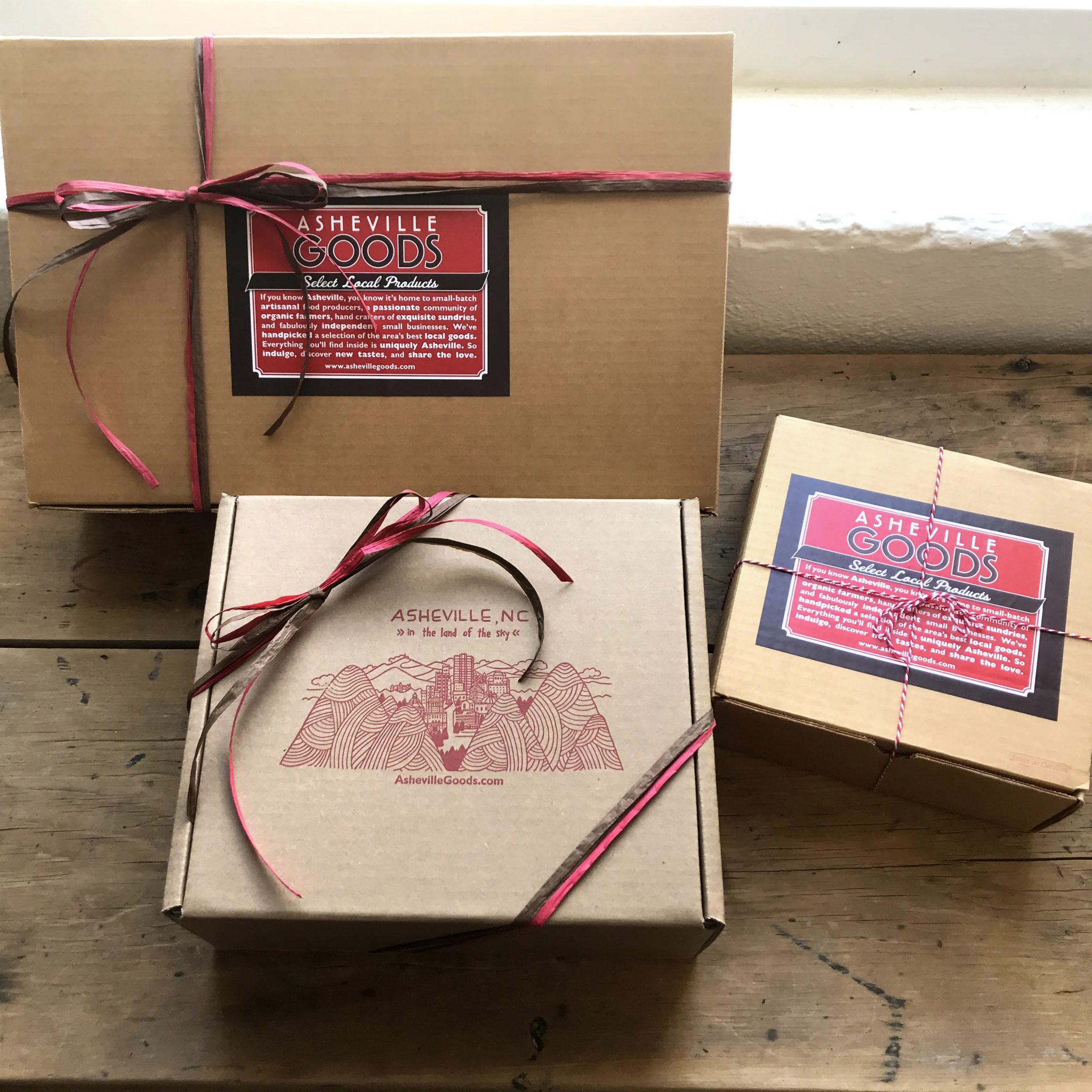 Kraft Boxes
Planet-friendly, recycled, and sturdy corrugated cardboard boxes are tightly packed with recycled kraft and red paper crinkle that keeps your products safe and secure. The Medium box is screen printed in red with our original <Asheville, NC in the land of the sky> design of our town cradled in the mountains. The Small and Large boxes display the red and brown Asheville Goods label. All boxes are finished with red, brown, and kraft paper raffia ribbon.
The kraft box's size is chosen for the products included.
Small = 8″ x 8″ x 3″
Medium = 9″ x 12″ x 4″
Large = 17″ x 12″ x 4″
Each kraft box is then packed into a USPS box for final shipping.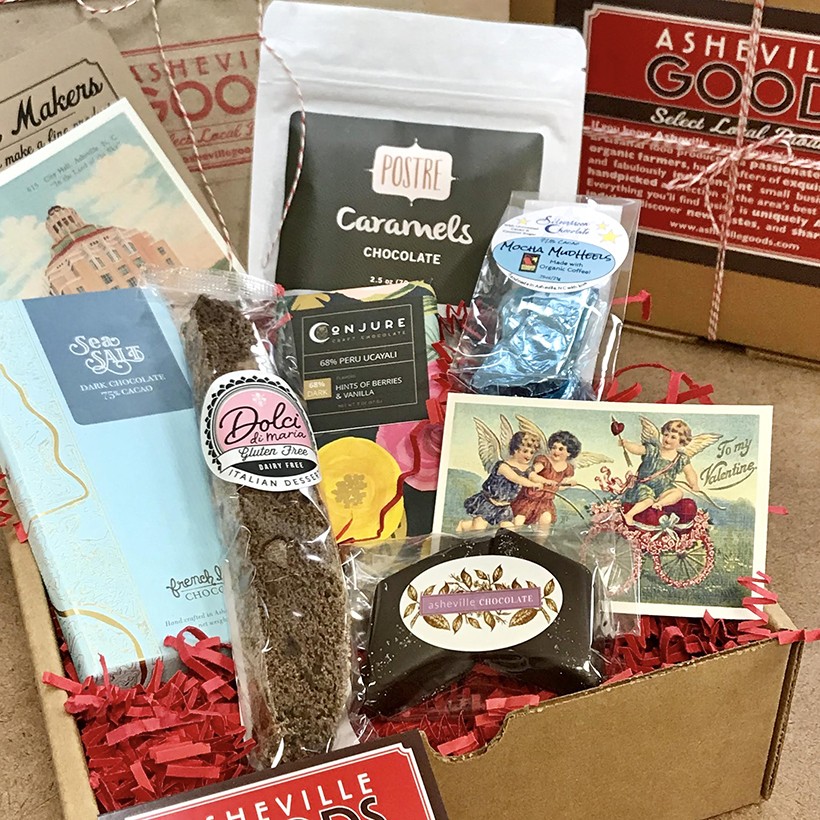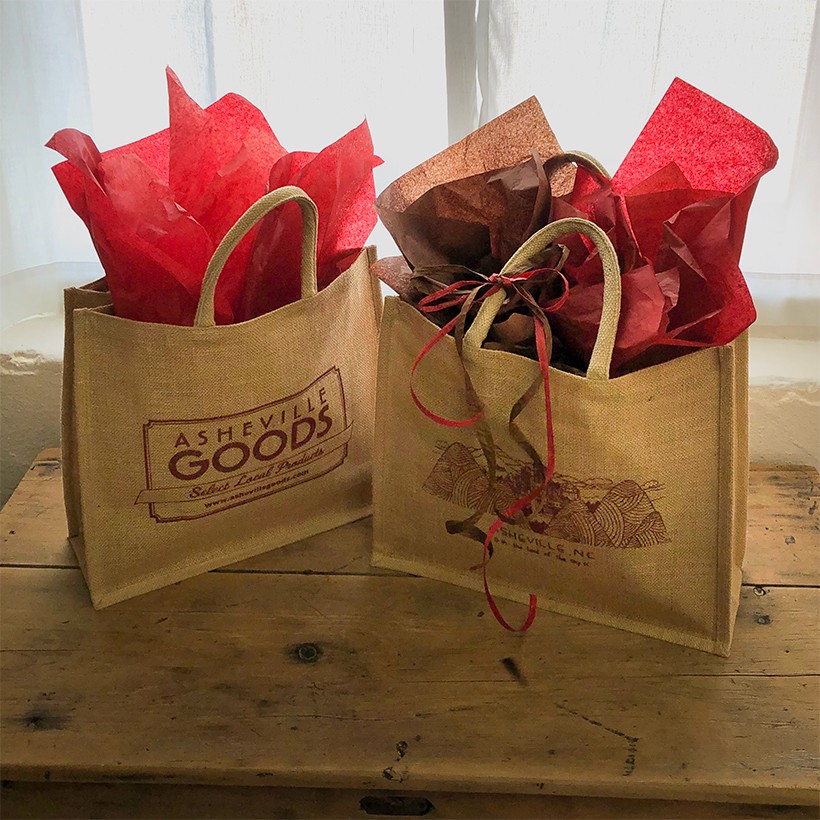 Local Market Bags
Goods packaged in these versatile bags are a gift within a gift. Sturdy and strong with our "in the Land of the Sky" design on one side and Asheville Goods logo on the other. We can pack a lot of goods into this bag! We add red and brown tissue and raffia ribbon, and it's ready for gifting. After the goods are gone the bag is great for tailgate markets, groceries, or carrying all those extras to the office. Made of jute with a vinyl liner.  You can also purchase a Market Bag as an individual gift under the "Shop Mercantile" menu.
The Market Bag is approximately 15″ x 13″ x 6″
Because this item is for Asheville only pick-up or delivery, there is no outer wrapping needed!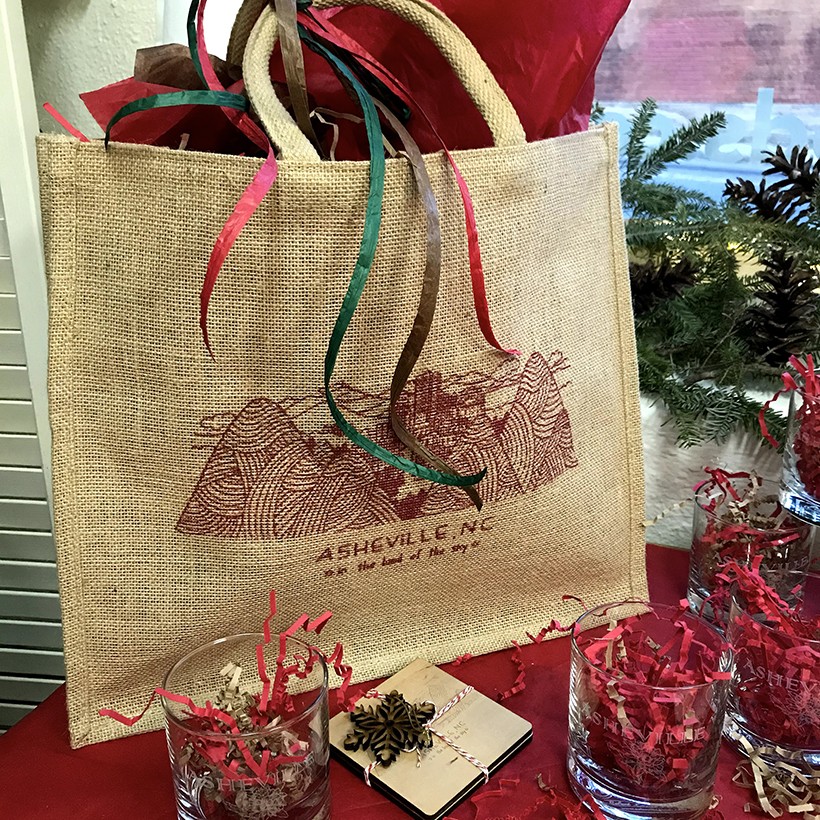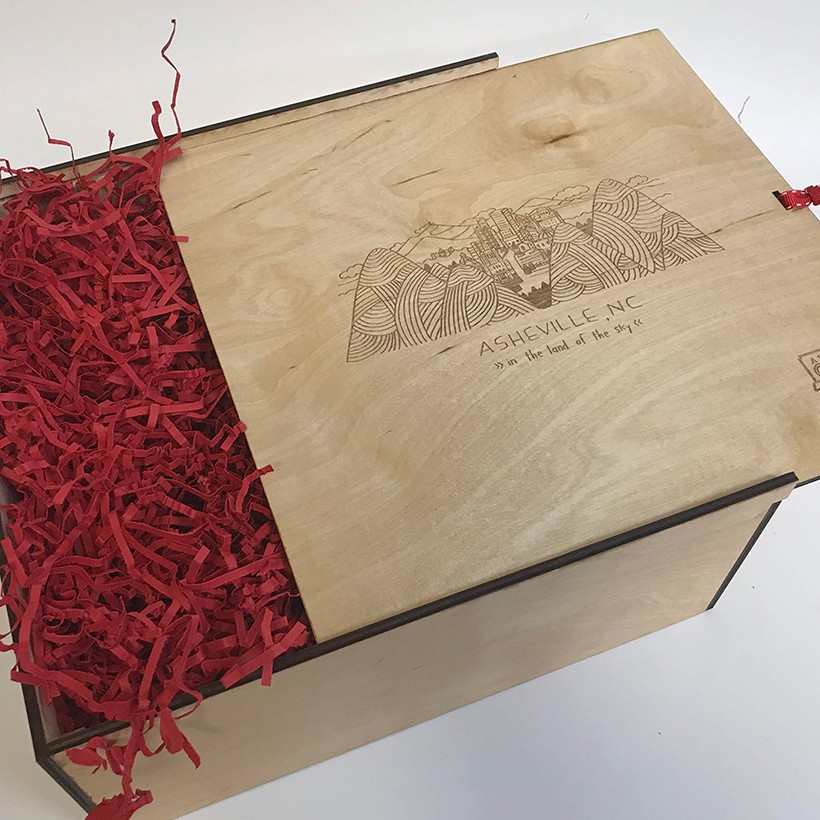 Engraved Wood Boxes
A beautiful "extra" to make your gift selection even more special. Engraved with our very own "land of the sky" illustration on the top, these birch plywood boxes are a handsome addition.
Plus, they are entirely re-usable either as a stash, letter, or treasure box or to pass forward with a new gift!
Dimensions are 12″ x 12″ x 5″.
This gift box is protectively packed into a USPS Large Flat Rate box for final shipping.